35mm Film Cameras are best for beginners to learn all the basics of photography.
In fact, they are the easiest technology to use in the world of photography.
However, the variety of different camera models can simply overwhelm you.
So, if you are finding it difficult to select a 35mm film camera, here's a bit of help for you.
Herein, we have featured 8 Best 35mm Film Cameras that help you mold into a perfect photographer you see yourself being.
The 35mm film cameras might not be the most up-to-date cameras; they still are one of the best to master skills in photography.
Simply put, 35mm film cameras can be the perfect photography companion for you.
Moreover, 35mm film cameras have made a comeback, and in a very big way.
In fact, Kodak has announced that it would bring back its Ektachrome film. TIME Lightbox is also taking a serious look at the state of film photography.
So, film photography is still alive and kicking.
And 35mm film cameras are here to stay for a long time.
Thus, it makes every sense to perfect the skills in film photography.
Well, a solid 35mm SLR (Single Lens Reflex) can do the trick for you.
You need to possess the best 35mm film camera for mastering the skills in film photography.
You require a reliable model that will last a lifetime.
Although it's just not the camera alone that will make you a great photographer, you still require the right tool for achieving perfection.
Take a look at the list of best 35mm film cameras.
They certainly fit in any angle you strive to achieve.
In fact, 35mm film is the standard photographic film format used in analog single lens reflex (SLR) still cameras and motion picture cameras.
The 35mm format dates back to the first quarter of the 20th century. The 35mm film frame is 36 x 24mm.
It is the most common photographic film format.
The 35mm film rolls are enclosed in single-spooled light-tight metal canisters. So, the cameras can also be loaded in broad daylight.
The end of the film is cut on one side and can be inserted into a corresponding slot in the camera's take-up spool.
The 35mm film format is available in both black and white, color, as well as infrared. It is usually processed at a professional lab.
It has now given way to digital still and video technologies.
Well, 35mm film cameras certainly help you in mastering skills of photography.
They are easy to use and easy to repair.
Here, we have featured some of the best brands that manufacture 35mm film cameras.
You will enjoy photographing with one of these classics.
So, take a look at the 8 Best 35mm film cameras.
They are the best ones out there.
Here's the list for you:
Top 8 35mm Film Cameras
The Canon AE-1 35mm Film Camera has a huge fan following and is easily one of the most well-known 35mm SLRs of all time. It was manufactured in Japan from the period of 1976 to 1984. Even now there is enough Canon AE-1 that you will not face a hard time getting one for a reasonable price.
The camera features straightforward and easy-to-understand controls that make it perfectly suitable for beginners and hobbyists. It comes with an automatic aperture feature. It has a Canon FD lens mount that makes it compatible with any FD or FDn lens.
Plus, there are plenty of adapters to solve the compatibility issue with Canon EF lenses.
In fact, the Canon AE-1 was the first SLR to hit an unprecedented one million units sales figure. It was also the first SLR to come equipped with a microprocessor that is essential to the electromagnetic focal plane shutter system.
Moreover, it is pretty cheap and can be taken anywhere. It is sturdy and reliable. Most are black with chrome trim, while come are all black. Standard lenses for the Canon AE-1 include the Canon FD 55mm f/1.2 S.S.C, Canon FD 50mm f/1.4 S.S.C, and Canon FD 50mm f/1.8 S.C.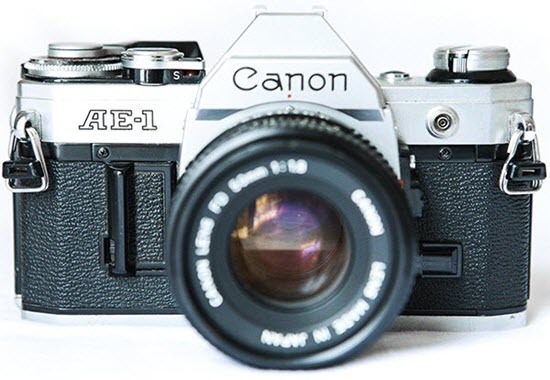 The Olympus OM-2 35mm Film Camera is a part of the Olympus OM family which also includes other models such as the Olympus OM-1, Olympus OM-3, and Olympus OM-4.
Although the Olympus OM -2 is studded with most manual functions, it is still considered a professional series and quite counterproductive for beginners.
It was first introduced in 1975.
The Olympus OM-2 is the lightweight and sturdy camera. It was one of the first cameras to offer TTL metering. It is compatible with all Olympus OM-Mount manual focus lenses. It offers everything you need for serious shooting.
The lot includes:
Olympus OM-2N Camera with FRESH BATTERIES
Olympus T-20 Flash manual
Olympus OM Zuiko 50mm f1.4 super-fast lens
Olympus OM WInder 2 with FRESH BATTERIES
Original Olympus OM-2 manual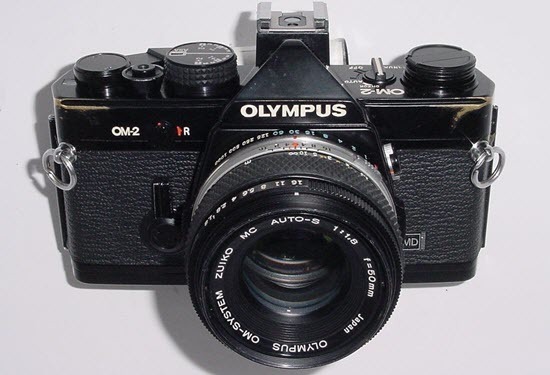 The Pentax Asahi K1000 SLR 35mm Film Camera is often known as a "beast" or "workhorse" much because of its insane durability.
It is one of the longest produced 35mm Film Cameras of all times which was manufactured from 1976 to 1997.
Most importantly, it is simple, inexpensive, and loved by photographers all around the globe.
In fact, more than 3 million units of Pentax K1000 have been sold over time.
Moreover, you can easily find one without looking very far.
It's a full metal 35mm film camera, all manual, and goes on to accept all Pentax K bayonet lenses. It's an SLR 35mm film camera with a 50mm lens. It offers manual focus, manual settings, and manual exposure control.
Plus, almost all Pentax K-AF and K-AF2 autofocus lenses work with it. You just have to focus them manually. It even accepts screw mount lenses with the help of an adapter. It also works with new autofocus lenses that are devoid of an aperture ring. It uses one A76 or LR44 battery for light metering. It is fully operable without batteries.
So, it's a camera with lots of options.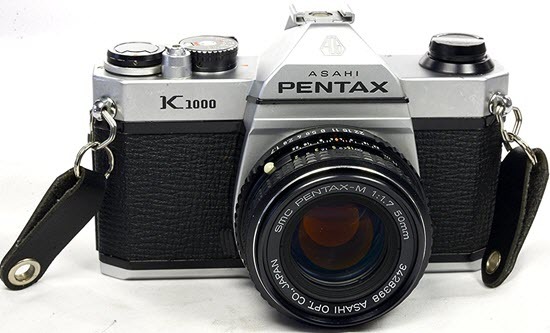 The Leica is a leading name in the photography world.
Its Leica M7 35mm Rangefinder Camera is a perfect match for beginners as well as professionals in the world of photography.
This SLR 35mm film camera comes with high-quality construction and automatic exposure setting.
The use of very best materials, absolute reliability, longevity, and high-precision optical and mechanical components make Leica M7 one of the best in 35mm film cameras.
The Leica M7 offers automatic exposures.
It also features a stepless automatic shutter speed control.
The legendary cloth focal plane shutter used in all Leica M cameras has been redesigned for controlling exposure times electronically. You get as much as 33 different readings in the viewfinder.
The on/off switch has been positioned ergonomically right next to the release button. It can flash at sync speeds up to 1/1000 second. The film speed can be set manually as well as automatic (with DX coding). The camera is battery operated.
The Leica M7 is surely one of the best that you can get in 35mm film cameras.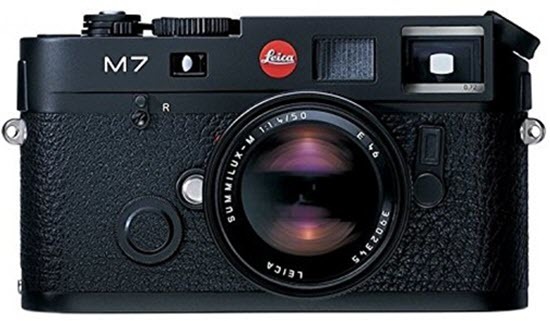 The Nikon FM2 is another very popular 35mm film camera.
It is an absolute 'workhorse.'
It comes with superb shutter speed versatility (1/4000th of a second!), accurate metering, and mechanical shutter making it an ideal camera for beginners as well as professionals.
The Nikon FM2 supports all the Nikon's massive selection of F-mount lenses that were made after 1977. So, the possibilities are nearly endless.
Moreover, Nikon FM2 can be best described as a straightforward and clean-cut camera with a huge mass appeal.
It is durable, reliable and easy to use.
Its body is made of copper silumin aluminum.
It has been a popular choice of photojournalists and professional photographers.
Its film transport has high-strength hardened metal gears and moving parts that are mounted on clusters of ball bearings. Its vertical metal shutter utilizes precision tapered blades and oil-less bearings.
The mirror linkage has reduced effects of vibration and mirror bounce. Moreover, the camera can operate in a wide temperature range from −40 °C to +50 °C.
The Nikon FM2 offers manual exposure control. It can be operated without batteries. It only needs the two S76 or A76 batteries, or one 1/3N battery for powering the light meter.
All in all, the Nikon FM2 is a classic, lightweight, durable and easy to use 35mm film camera.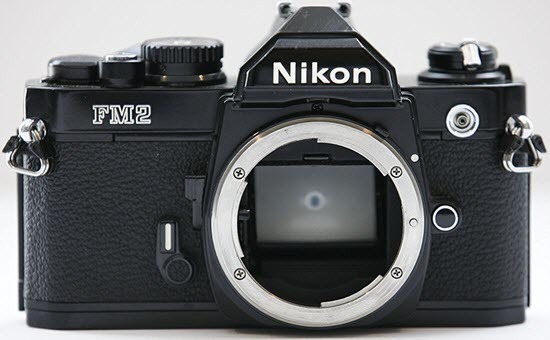 The Minolta X-700 is one of the best consumer market manual focus camera.
It is studded with one of the best and brightest viewfinders in the business. Anyone would love to shoot with it.
Minolta X-700 offers fully automatic as well as manual modes and is perfectly suitable for novices to expert photographers.
Moreover, the Minolta X-700 is a reliable, durable, and easy to use 35mm SLR Camera.
It requires no manual setting of aperture or shutter.
It can be programmed for automatic exposure, even in difficult lighting conditions. It offers the aperture priority mode for setting up the shutter speed. Its manual exposure and manual focus offer you full control of the Minolta X-700.
So, you can capture the perfect shot with Minolta X-700.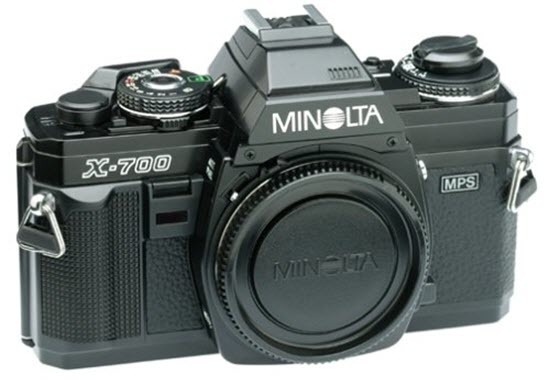 Although the Canonet G III QL17 is not some photography powerhouse nor does it support a million lenses; it still ended up being the best selling rangefinder camera (with a built-in light meter) of all time.
In fact, Canon had sold as much as 1.2 million of these 35mm film cameras for a period that lasted a decade from 1972 to 1982.
The Canonet G III QL17 has been studded with immensely sharp f/1.7 40mm lenses. Its viewfinder is clean and clear. In fact, the Canon Canonet G III QL17 was a direct competitor to the extravagant Leica.
It is a good companion for everyday shooters as it is much lightweight, and super compact. It is solidly built with all metal shells and looks cool. It takes great photos and is best for street photography.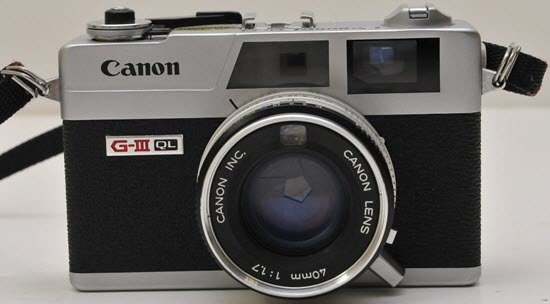 The Canon EOS Rebel 2000 35mm Film SLR Camera is a real gem in every sense. It's an autofocus 35mm SLR with full manual options.
It's a lightweight, affordable, and full-featured automatic 35mm SLR for novice shooters to advanced photographers. It has various special modes for specific shooting situations such as full auto, manual, night scene, landscape, portrait, and much more. It even offers shutter-speed priority and aperture priority modes.
The Canon EOS Rebel 2000 35mm Film SLR Camera has been loaded with quite a number of other impressive features. Its best highlight being the seven-point autofocus system.
The LCD panel has extensive information display. It has three exposure metering modes.
Plus, there's auto exposure bracketing, a multiple exposure functions, and depth-of-field preview. You can adjust the exposure level. It is studded with a small, built-in, pop-up flash and a hot shoe for an additional flash unit.
Altogether, it's a camera meant for super creative shooting.
Its smart design, attractive looks, and comfortable feel easily make the Canon EOS Rebel 2000 35mm Film SLR Camera one of the best 35mm film cameras of all time.
It is one of the best film cameras for beginners.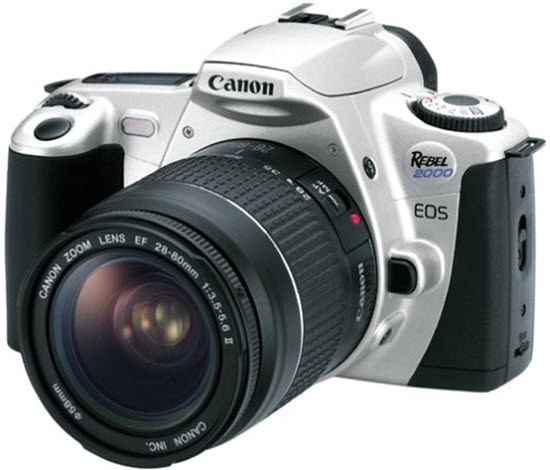 That's all in this presentation on 8 Best 35mm Film Cameras.
We hope that the list proves immensely useful to you.
If you liked the post, do share it with your friends and loved ones.
We welcome your comments and suggestions.